TRG Components renewed ISO 9001:2015 Audit
successfully

On Friday May 12,2017 TRG Components GmbH in Meckenheim successfully renewed the ISO 9001:2015 audited by TÜV Rheinland. Additional changes had been necessary to comply the requirements for the new ISO-Version. Besides the infrastructure TRG has been investing in the building and even investing in the safety analysis and the expansion of customer service. The newly established processes were analyzed and successfully implemented.
Your TRG Components Team
TRG Components expand their portfolio!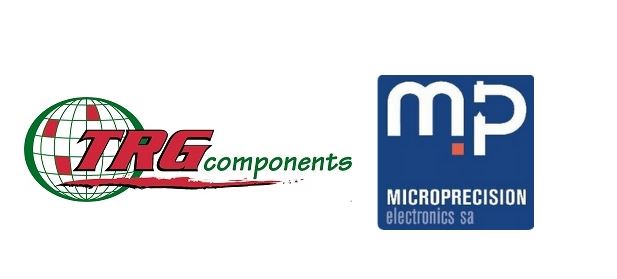 TRG Components expand their portfolio with high quality switching, sensing and signalling products from Microprecision of Switzerland
Microprecision SA of Switzerland develops and manufactures high quality electronic components in its production facilities in the USA, Switzerland and Spain. The switches, precision sensors and LED indicators are well known in the market for their high quality, long service life and their suitability for use in rough application environments. Since its inception 60 years ago, Microprecision has been active in the area of precision products for different industries - precision and quality are a part of the company's DNA. As a service to customers, Microprecision also offers customized application solutions and serves also small to medium volumes.
Following years of successful cooperation between the two companies in the USA, TRG Components GmbH of Germany now also offers the entire range of Microprecision products and services to customers in the German market.
Both companies emphasize the importance of excellent customer service, advice and support.