Add your review
Review dual-element Si photodiode PR5001
dual-element Si photodiode PR5001
€--,-- *
SRP
(€--,-- Incl. tax)
PREMA Semiconductor IC PR5001
1-2 Days after receiving order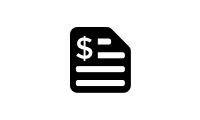 TRG Components - Your Distribution Partner
.
Get RFQ.

Get request contemporary.

Fast Delivery.

Receive your delivery fast everywhere.

Customer Service

Fast, qualified and easy - get in touch!

Several locations worldwide.

TRG - a international group.
Parameter
Conditions
Typ
Units
Operating
Temperature Range
 
-20 - 85
[°C]
Spectral response
range
 
500 - 1000
[nm]
Dark current Id
T = 25°C
10
[pA]
Temperature
coefficient of Id
Vr=10 V
10

[% / K]

Terminal
capacitance Ct
Vr = 10 V
f = 1 MHz
60

[pF]
With minimal size, the PR5001 is a dual photo diode with a maximum spectral sensitivity in the near infrared range. An active area of two times 0.75 mm x 1.2 mm is packaged in a small transparent DFN package with a size of only 1.8 mm x 2.9 mm. PREMA's silicon photo diodes have separate cathodes and a common anode. The photodiodes offer a very low dark current with less than 100 pA at reverse voltages of 10 V. The capacitance of the photo diodes is less than 60 pF at 10 V. This allows to resolve light signals at high frequencies. The applied ModuS-U6 process permits an economic production of large sized photo diodes with a high yield and less impurity traps. Thus, a very uniform sensitivity across both elements can be achieved, which is important for position detection. Possible applications for these dual photo diodes are light measurement, laser beam alignment in laser printers and DVD/CD players, the use in optical encoders and light barriers.
| | |
| --- | --- |
| Sales Manager | Josef Röger |
0 reviews
0 stars based on 0 reviews