Add your review
Review 12-Channel LED Driver With Grayscale Adaptive Pulse Density Modulation Control
12-Channel LED Driver With Grayscale Adaptive Pulse Density Modulation Control
€--,-- *
SRP
(€--,-- Incl. tax)
The MY9221, 12-channels (R/G/B x 4) constant current APDM (Adaptive Pulse Density Modulation) LED driver, operates over a 3V ~ 5.5V input voltage range
Not in stock (at short notice)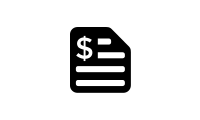 TRG Components - Your Distribution Partner
.
Get RFQ.

Get request contemporary.

Fast Delivery.

Receive your delivery fast everywhere.

Customer Service

Fast, qualified and easy - get in touch!

Several locations worldwide.

TRG - a international group.
The MY9221, 12-channels (R/G/B x 4) constant current APDM (Adaptive Pulse Density Modulation) LED driver, operates over a 3V ~ 5.5V input voltage range. The device provides 12 open-drain constant current sinking outputs that are rated to 24V and delivers up to 60mA of high accuracy current to each string of LED. The current at each output is programmable by means of three external current setting resistors.
MY9221 features a 10MHz EMI reduction data clock input. MY9221 also offers a 2-wire serial interface to send the grayscale data, control command including 16/14/12/8-bit grayscale selection, grayscale clock frequency division selection, output polarity selection for high power LED driving, output Tr/Tf timing selection, current output waveform selection, and to realize the internal-latch function. MY9221 provides adaptive pulse density modulation method to increase the visual refresh rate up to 1000 Hz @ 16-bit grayscale and reduce the flickers, and it also provides output current bilateral processing for EMI reduction. Moreover MY9221 utilizes clock duty recovery technique and pulse re-timing to help long distance and multiple cascading applications. MY9221 provides typical ±1% channel-to-channel LED current accuracy. Additional features include a ±0.1% regulated output current capability and fast output transient response.
MY9221 is available in a 20-pin QFN or 24-pin SSOP/TSSOP package and specified over the -40°C to +85°C ambient temperature range.
0 reviews
0 stars based on 0 reviews